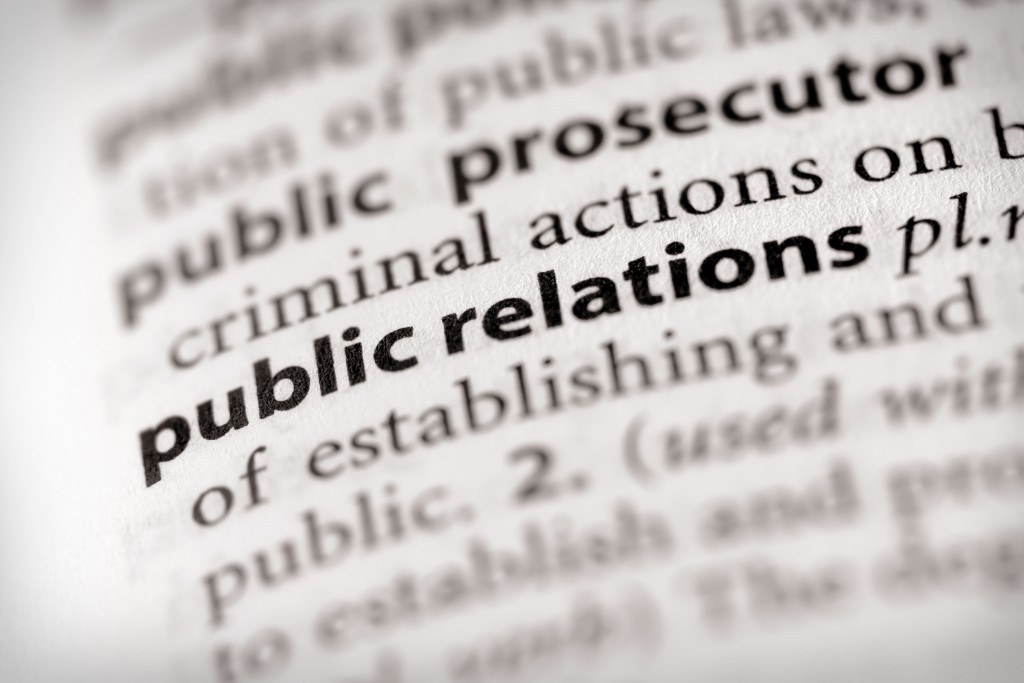 If your organization is working with a PR agency, you may hear words, phrases or abbreviations that sound foreign to you. Don't worry. As you work together to build your public relations program, you too will learn the many terms that are thrown around the PR industry daily. To help you get a head start, we've defined some of the most frequently used phrases and acronyms in public relations.
Grab your pen and paper. You'll want to take notes!
AP Stylebook: The Associated Press Stylebook is a writing stylebook for journalists. PR agencies use this stylebook as a guideline to write accurately for the news media. Press releases and other news materials your PR agency submits to the media should follow the AP Style format.
Editorial Calendar: News publications create editorial calendars to map out their editorial content for the year. Our PR agency researches editorial calendars to find opportunities to get our clients news coverage. Also, PR agencies sometimes use "editorial calendar" to describe their internal editorial strategy and plan outreach efforts.
Guest Column/Bylined Article: Many publications accept editorial contributions from people who don't work on staff. These articles are often called "guest columns" or "bylined articles." Effective PR agencies and in-house communications staff conduct extensive research to find the right opportunities when pursuing placements for guest columns.
Lead Time: This is the time between the initiation and completion of a news publication. For example, daily newspapers may have a lead time of 24 hours, where as a monthly magazine may have a six-week lead time. This comes into play when your PR team is timing news media outreach.
Media Contact List: If your public relations program includes media outreach, your PR team should develop a media contact list. This list includes news outlets – specific printed publications, online news sites, and TV and radio stations – and reporters' contact information that are relevant to your organization and the news it has to share.
Media Fact Sheet: This is a great tool used during media outreach. It's a one-page document outlining your organization's brand, product, services and expertise. A media fact sheet is especially helpful when introducing your organization to the media, as well as scheduling interviews so the media has key details to include in their story. This enhances the likelihood that they include accurate details.
Media Monitoring: After your PR team submits a press release, guest column, news brief or pitch to the media, it will monitor those media outlets for news coverage. PR agencies frequently use special monitoring software and Google Alerts to monitor any mention – good or bad – reported by the media. Monitoring coverage helps your PR team track the success of your public relations program. 
News Brief: This is a news announcement that is, well, brief. A good example of a news brief is a new hire announcement or submitting a photo with a short caption for the local newspaper. These are used when full press releases would be too long for the media to report.
News Outlet: A "news outlet" is simply a news organization. The Tampa Bay Times, ABC Action News, Better Homes and Gardens and the Today show are all examples of news outlets.
News Wire Service: This is a service that distributes press releases to news outlets that have subscribed to the service. Today, its most important role relates to search engine optimization, with targeted customized outreach to specific journalists being the most effective way to earn quality news coverage.
Off-the-Record (OTR): If a reporter says during an interview he will keep a statement "off-the-record," he is giving a verbal agreement to not publish or air what you say. Here's a tip. Nothing is "off-the-record." Anything you say before, during or after the interview should be something you would be comfortable with seeing in a newspaper, just in case.
Press release: A press release typically highlights one newsworthy topic, such as a significant new hire, product launch, merger or acquisition, and awards. Press releases follow the proper AP Style format and use the right angle for your story. 
Public Relations Society of America (PRSA): The Public Relations Society of America is the largest organization in the world for professionals in the public relations industry. With more than 22,000 public relations and communications members, PRSA's mission is to advance the profession and the professional.
Search Engine Optimization (SEO): This is the process of increasing the visibility of your website in a search engine – Google, Bing, Yahoo, AOL. Often times, PR agencies can help support a company's SEO efforts by optimizing press releases, using keywords in blogs, and increasing social media signals.
There are many more PR phrases we could add to this list, but these should help you with the basics of the public relations industry. Are there other words or abbreviations you're still not quite sure how to use? Comment below or contact us for assistance.