We know what you're thinking: "Another social media platform I have to manage?" But before you write off Google+, you might want to consider the benefits it brings to businesses like yours:
1. SEO Optimization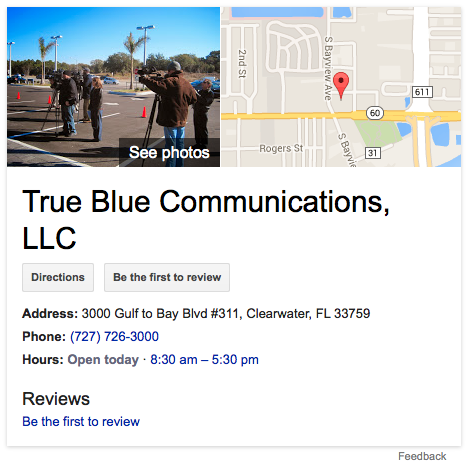 Using Google+ plays a significant role in enhancing your search engine optimization (SEO) efforts – meaning your company's page will rank higher in Google searches. Content posted to your organization's Google+ page may also rank in search results where your company website might not.
2. Expanded Customer Reach
By creating a Google+ page for your business, information about your organization will appear across all Google platforms, including Google Search and Google Maps. This gives customers information about your business in all the different Google platforms where they may be searching.
For example, if someone is looking for driving directions in Google Maps, or is searching for your hours of operation or phone number in Google Search, that information will appear for them in those platforms because you've included it on your business' Google+ page.
3. Enhanced Search Results
Google+ includes a feature called Google Local. This means people searching Google for your business or associated keywords in your area will see a prominent "knowledge graph" (pictured above) of information about your business – address, phone number, hours of operations and customer reviews – on page one of search results.
It's also important to know that if you are not active on your Google+ page, this knowledge graph may be populated with information about your competitors who are. All the more reason to create a page and start posting!
Summary
Article Name
Three Benefits of Google+ for Business
Description
We know what you're thinking: "Another social media platform I have to manage?" But before you write off Google+, you might want to consider the benefits it brings to businesses like yours:
Author